We Got It Going On

Some attributes

First
Song by Bon Jovi
Second
released in 2007
Third
Appears on Just Dance: Serious but Fun.

Other attributes

Fourth
Pictogram colors are yellow for P1, hot pink for P2, purple for P3, and mint green for P4 (classic); sapphire blue (extreme).
Fifth
Glove colors are blue for P1, yellow for P2, orange for P3, and pink for P4 (classic); pitch black (extreme).
Sixth
Lyrics are highlighted in red (classic); purple (extreme).
We Got It Going On is a song by Bon Jovi. The song will be on Just Dance: Serious but Fun.
Like YMCA (Just Dance 2014), they are returning dancers, but with a few changes.
He was originally the fourth dancer in Dynamite. These are his changes:
His beret now has a blue rim.
His shirt is now plain yellow.
His bow tie is now gone.
The buttons on his vest are now silver.
His penny loafers are a darker red.
He retains the blue glove.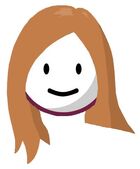 P2 was originally Mandy Davis, one of the contest winners from When I Grow Up. These are her changes:
Her hair is now caramel brown.
Her jacket is now sky blue.
Her hot pink dress now has sequins.
Her belt is amethyst purple and has a gold buckle.
Her shoes are now gold.
Her glove is now yellow.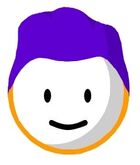 He originally came from Take On Me. These are his changes:
His sleeves are now longer and have an extra stripe.
His sneakers are now orange w/ purple straps.
His pants now have a few rips.
His shirt is now metallic indigo (correct me if I'm wrong).
He still retains the orange scarf and glove.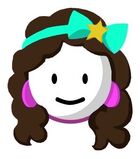 She originally came from Firework. Here are her changes:
Her hair is now dark brown (almost black).
Her jumpsuit is now jade green with gold stars and pink boarders.
She does not have the pink sleeves anymore.
She now has a gold star on the bow in her hair.
Her glove is now pink.
The extreme dancer is female and wears the following:
Black hair shaved to the side (similar to Miss Understood on Just Dance 2014).
Sapphire blue leather jacket w/ sliver halter top underneath.
Her leggings are the same shade of blue as her jacket.
Bluey-gray heeled booties.
Black glove.
Background
Edit
The background is the same from the Super Bass/Love You Like A Love Song battle mode on Just Dance 4. However, the "museum w/ speakers" is now a combo of yellow, pink, purple, and blue.
The usual extreme backdrop, duh!
Gold Moves
Edit
There are two gold moves. They're both the same.
Both - Double-bang your fist towards the ceiling. (on "witness" and "miss this")
There are four gold moves in the extreme version. All of them are the same.
All - Point your palms to the side, while you legs are spread apart.
This is the second Bon Jovi song in the series. The other ones are...
As easily expected, the words "smoke" and "freak" are censored.
The voice-overs were removed, thus making the song shorter.
During the guitar solo, each dancer does some of the moves from their original songs.
There is a pictogram error in the extreme version, at about 1:37. The pictogram is reversed then.